The Best Tools of Internet Marketing & The Best Resources For You
It is difficult to find the best tools for Internet Marketing, for growing your small but mighty business.
You'll find our curated list of the Best Tools that we use all day, swear by, and are happy to recommend to everyone we value, like you.
SEOcrawl is designed to boost your SEO ranking using a powerful data warehouse, custom-made dashboards, and actionable reports.
SEOcrawl is a powerful data warehouse that analyzes over 16 months of historical data from Search Console and Google Analytics.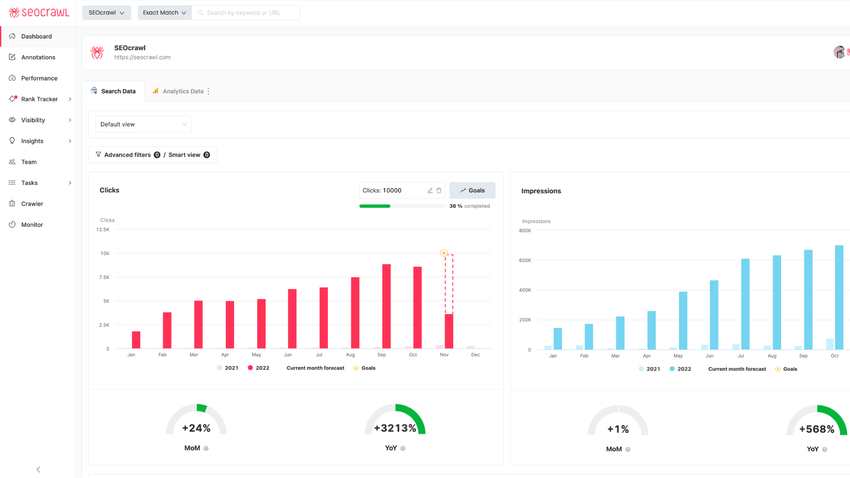 Simply hook up your Search Console and Google Analytics accounts, and watch this SEO suite generate actionable insights.
You'll be able to specify brand-related keywords so the system can automatically create keyword and URL clusters.
Plus, you can build more than 20 different SEO dashboards, custom-made to fit your business like a glove.
Squirrly SEO is an AI-powered, all-in-one SEO suite that takes the guesswork out of search engine optimization.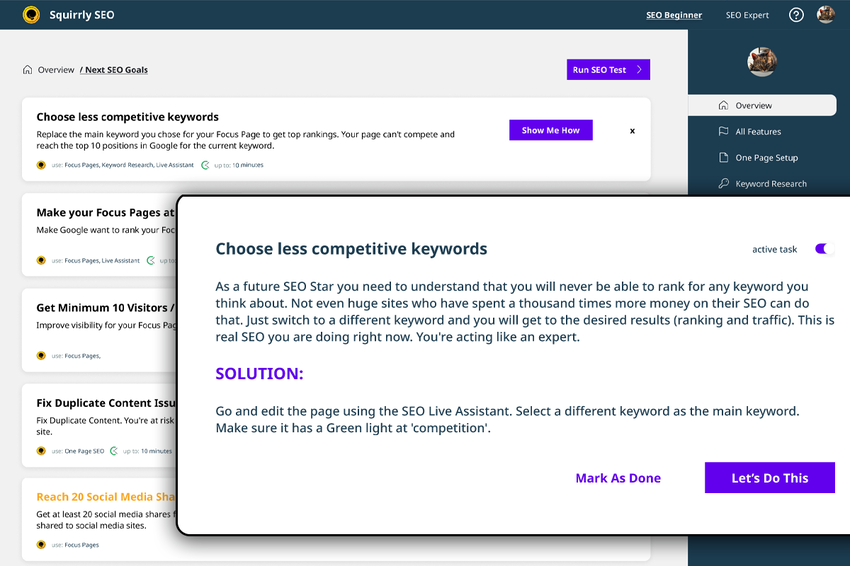 Thanks to the magic of machine learning, Squirrly SEO's AI systems filter through the billions of data points that have made over 600,000 websites rank higher on Google.
Based on that data, you'll receive high-priority actionable goals that are 100% relevant to your site.
Find out exactly what actions to take to make your pages rank higher with step-by-step instructions on how to complete every goal.
With Squirrly SEO, you'll always know exactly what to do to get to the first page of the Google results.
You'll be able to discover untapped keyword ideas and analyze their potential with the built-in keyword research tool.
Get clear-cut intelligence for every keyword you research, including search volume, competition data, how popular the topic is on social media, and the odds of ranking.
Once you find high-potential keywords, you can save and organize keywords into groups to plan your content and perfect your SEO strategy using the Briefcase feature.
Tuberank Jeet is the de facto standard for YouTube video SEO since 2014 when it was first launched.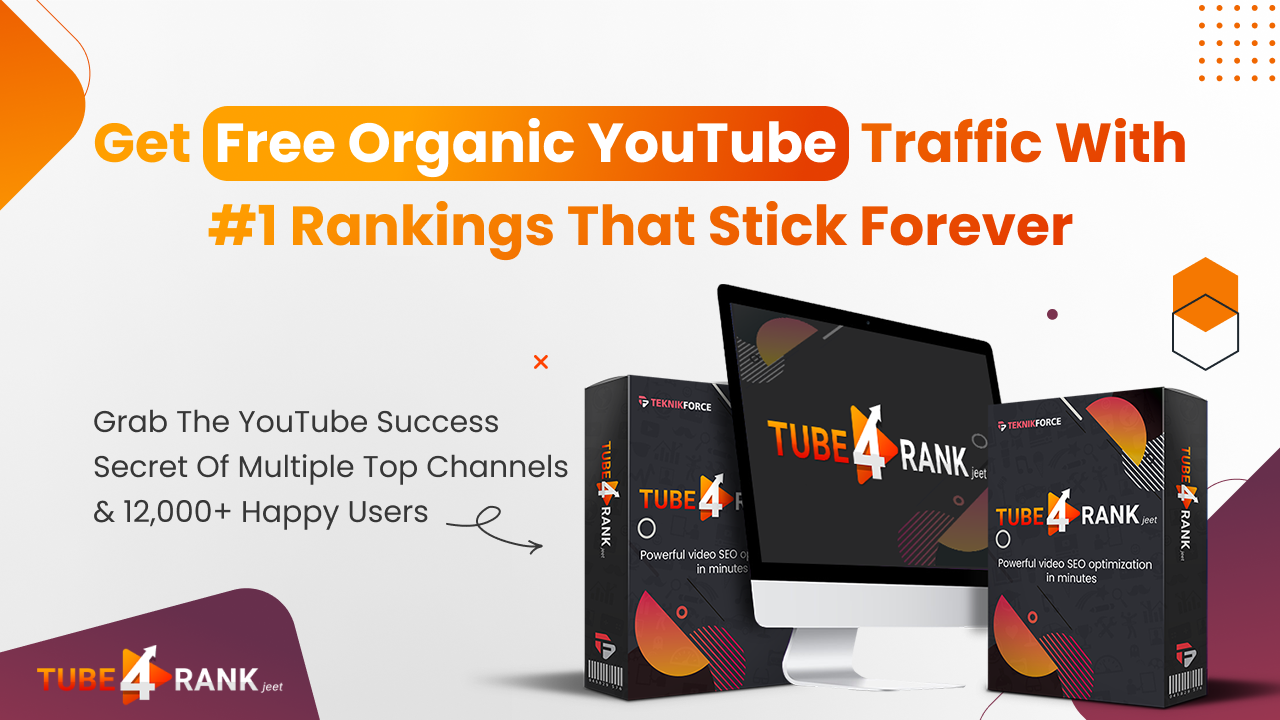 Now in version 4, the software has constantly evolved to keep up with the changes in YouTube. Tuberank Jeet has helped tens of thousands of marketers rank better on YouTube.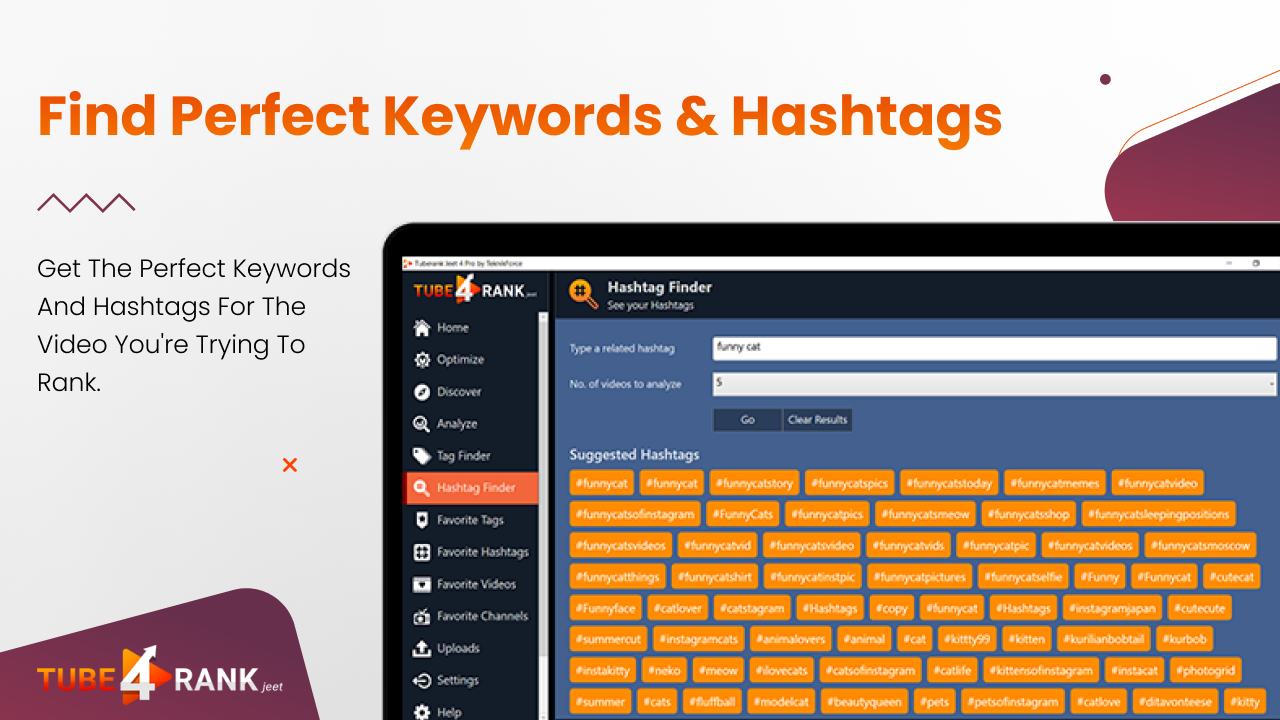 It helps you select perfect titles, descriptions, hashtags and tags to get you more viewers in any niche.
Tuberank Jeet is a desktop application and requires Windows to run.
Get Tuberank Jeet now and rank your videos better.